Day 29!
At Home With Hayley sponsored by Unbroken
We interrupt your betwixtmas to let you know about 'At Home With Hayley's' requests show, my album Unbroken is sponsor so do tune in from your sofa, ridiculous amounts of left over turkey sandwiches or the last of the Quality Street optional! 29th December at 7pm with
Hayley Palmer
on Sky tv 365, Freesat 500, Connected Freeview 264.
Purchase Unbroken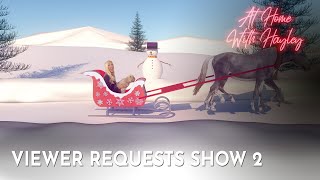 Sarah's album 'Unbroken'
Emmy nominated British producer, director, composer and screenwriter, steps into her musical alter-ego and announces release of debut album.